Do you know the artist
Jean Kazes
? Every connoisseur of horology should. His works are beyond impressive...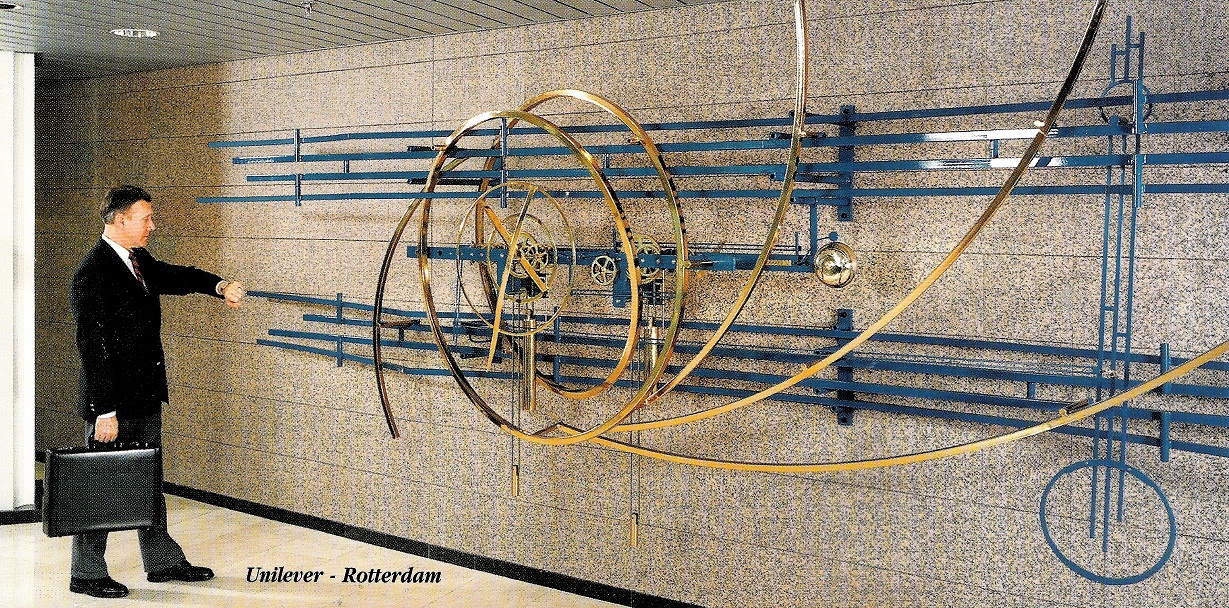 Did you know that North Coast Imports has one of his creations in the USA available for purchase? Ask your favorite clock dealer about it. You can find more info here:
Here's a translation from
his website
:
Born in 1930 , he trained as a precision mechanic and a teaching degree technique. He exercises for many years the profession of machine builder then acquire a degree in mechanical engineering . The trigger occurs when a friend asked if he can repair his Morbier , virus and watch the attrapât and never leave again. He decides to use the mechanics of these clocks that have crossed centuries to create timeless works of art . It is so invested in this passion that his whole soul spring in its work to find her real style that transforms a simple clock mechanical sculpture of unique beauty . His training as a mechanical engineer allows him to control the functional part the point of hide and magnify the aesthetic part . His clocks are real sculptures , beautiful works of art with a unique style. In 1972 , to satisfy his creative needs , he left teaching and became independent . AHCI member since 1988, he is one of the jewels . His designs are also much appreciated by connoisseurs and the general public, as the beauty of the mechanics is highlighted. Recognized by his peers, the biggest brands in the largest watch stores worldwide , they are proud to own and display clocks Jean Kazes . His clocks, wall , or standing, with or without complications , small or large , ( the greatest figure in the Guinness Book) , single piece or small series the work of Jean Kazes unanimous worldwide .