Very Cute Halloween Costume: A Cuckoo Clock of course!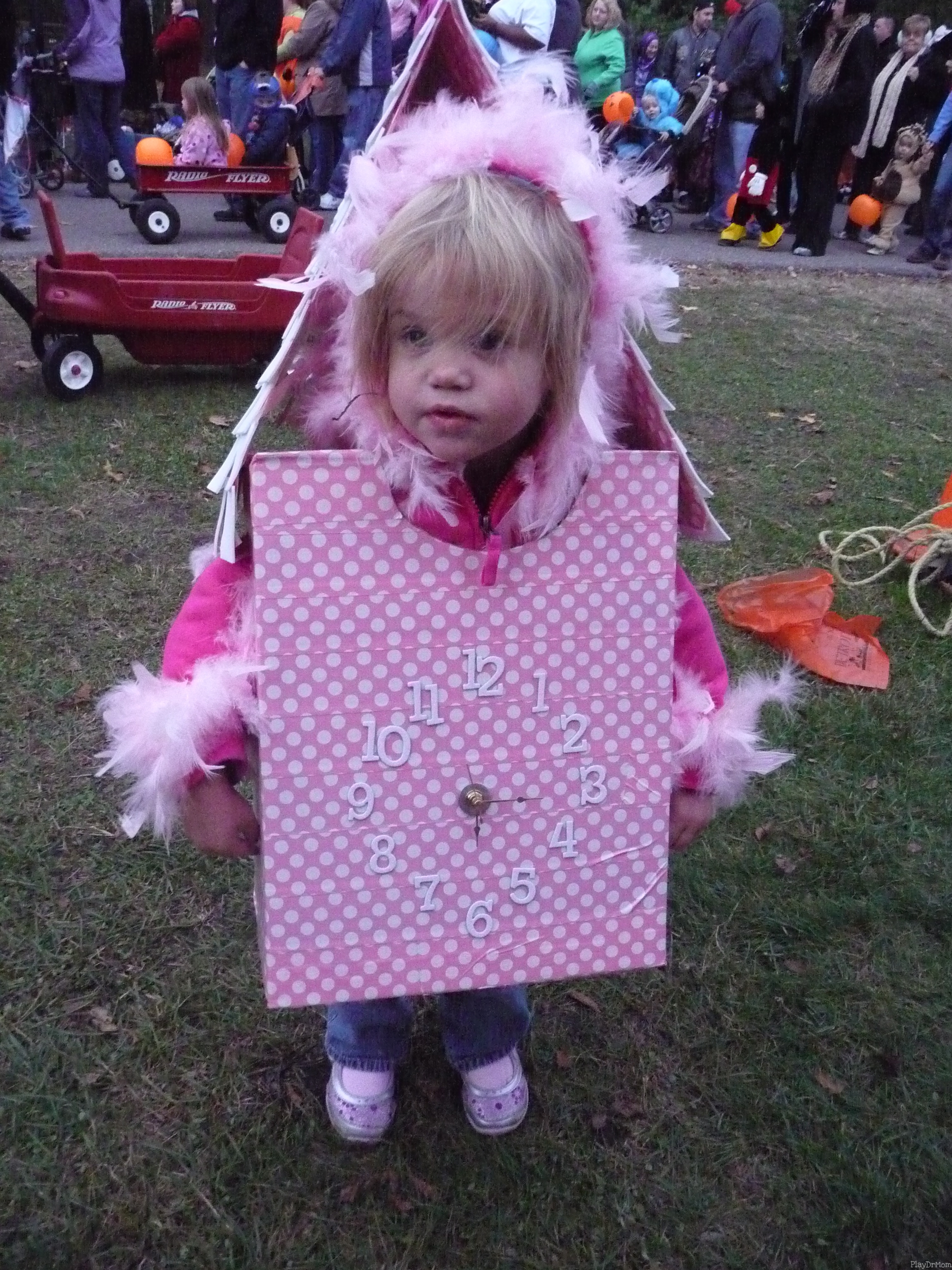 From
playdrmom
:
"Honor has been quite interested in cuckoo clocks. Also, one of her favorite songs is "Tick tock tick tock. I'm a little cuckoo clock. Tick tock tick tock. Now I'm striking one o'clock." So, when asked what she wanted to be for Halloween … she said "a cuckoo clock"."
Click through to
the website
for instructions! I know what my son will dress up as next year!
Labels: cute nothings